Heritage View Guest House
Heritage View Guest House is a 3 Bedroom property and is part of a Large Victorian Mansion that is stooped in history! Captain Webb the first man to swim the English Channel learned to swim in Ironbridge and once lived in this House! Full of period character and with it's high ceilings and wooden floors the House holds a very warm and welcoming Charm.
I have decorated with many period pieces and with artwork from local artists depicting scenes from Ironbridge and the local areas.
Located on Church Hill next to St Luke's Church in the heart of the wooded Gorge among beautiful Victorian Houses, it's a very peaceful location often with just the birds and Church Bells to be heard. All of the rooms have spectacular views of the Ironbridge Gorge which is a World Heritage Site, with the Ironbridge and Captain Webb's rooms looking directly over the World Famous Bridge!
It is just 2 minutes walk down onto the Ironbridge Wharfage which has lots of fine Restaurants, Bars, Antique and Gift Shops, Art Galleries and of course Museums for you to enjoy. In fact the House is centrally located and an ideal base for you to explore all of the area's museums and attractions.
All of my rooms are en-suite and decorated to a high standard, they all have luxurious King Sized Beds, Tea and Coffee making facilities, Iron and Hair Dyers and Wireless Internet and smart TV's that you can even surf the Internet on!
I have a marvelous selection of breakfast options and my aim is to make your stay as comfortable as possible so that you can enjoy everything that this beautiful and interesting area has to offer!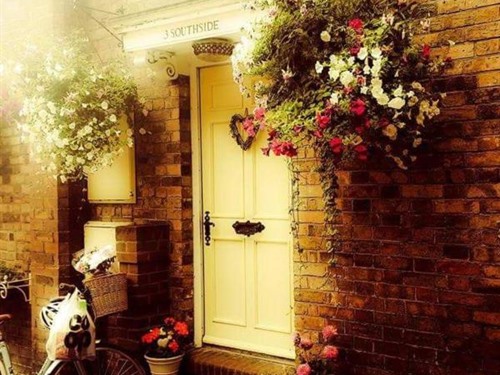 Instalaciones
Wifi Gratis en zonas comunes
Salón
Aparcamiento de bicicletas
Acceso a internet (alta velocidad) en áreas públicas
Conexión de internet (inalámbrica)
Parking
Aparcamiento fuera de las instalaciones
Instalaciones de negocios
Cena
Desayuno (Completo)
Desayuno incluido
Actividades
Paseos en barca
Canoa
Ciclismo
Baile
Gastronomía
Pesca
Golf
Golf - campo de prácticas
Equitación
Kayaks
Ciclismo de montaña
Museos/galerías
Rafting
Compra
Compras - antigüedades
Paseos
Accesibilidad
Unfortunately Heritage View Guest House is not suitable for people with mobility issues due to Steps and Stairs.